Visas
Find out more on work visas, work permits, working holiday visas and residence permits allowing you to live and work in Senegal.
Senegal is very welcoming towards foreigners provided they have the necessary visa and comply with existing regulations.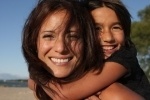 Free advice and quotation service to choose an expat health insurance in Senegal.
>> Click here