Expat forum
Ask your questions and share your experience on life abroad.
Please select your country of interest
Global forums
Blog tools & tips
Board information
User information
Last registered user
MarionVal
Registered users online
128
Registered users today
618
Guests online
676
Board statistics
Total number of registered users
1 199 988
Total number of topics
295 387
Total number of posts
1 850 022
Online:

Abena Boahene, Adhome01, afrorich81, aghakyemez, Albamarina, AlexParis75, ameggouz moh, amiroro, andoyzki, Anna from Russia, Anouchka1954, ArmandoCLL, Ayaamra, basant ram, Batty2a, bella301, bigbaldnbearded, brahim h, cadd1981, Canadienne française, capttamas, capucine5256, ceciledlf, Cedrick bjj, chantal23, Cherry cherry, chochy, Cocoloca64, coraya, coryleg, DanCarPug, Decaudin53, delatbabel, Delphine's House, Dr. Majeed, EvanPeters95, far1989, FAYEKOR, GAUZES, gherardo, GreggK, gudgrief, Henrikje, Houda-angélique, janis86, Jean de liege, JEAN55, jeremyz, jeromebodrant, jessy_essawy, jj2013, JudoRange, Julien_10, Kareemelkinany, karoll46003, kezarto, kouadioarthur, Laïla benani, lambada, LAURENT98, Lehert Eric, lili0501, Lixxy_, Mafis, ManueTom45, mariayoko, MarionVal, marledeperalta, marsandzeny, MARTIAL2014, martine50, Matiper, maxgxl, Mela1, mercure610, MikaelaJP, MIMIPINSON, Mitchell1, Mohammad Telfah, morenolu, Morgan5789, Mourad_Tun, nat69, Nemodot, NEWSUPERMAN, Ni4rk, northerner1, onlyme, OsamaValentinoK, peterpan1956, Petrodarel, pipoune, poussimiel, prestorondo, quintana, R0my, Renugaaa, Richhard, rigi, roesti, romanticguy, sailorpete, sakib009, sandrano, Sarah Thuy, seagatefree, SEMYTECH, sexy_thai, siclo, skiboy86, SonnyCrockett, sophie F35, stumpy, Suzy Philly, SWYS_willi, tapuzinah, teka7711, Texas Expat 9, theodora18, TracyBerg, Vikings, vmw01, watkinss2, wendy rosine, Yacine-S, YALIRENTAL, ymona51, Yuko bear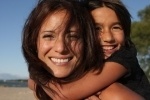 Free advice and quotation service to choose an expat health insurance.
>> Click here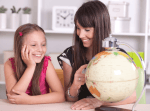 Get free quotes from international moving companies. Compare prices and services.
>> Click here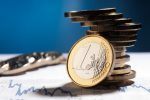 Discover the benefits of expat banking for people living and working abroad.
>> Click here