Expat forum
Ask your questions and share your experience on life abroad.
Please select your country of interest
Global forums
Blog tools & tips
Board information
User information
Last registered user
Blembi.lembi
Registered users online
127
Registered users today
7 482
Guests online
661
Board statistics
Total number of registered users
1 253 536
Total number of topics
307 550
Total number of posts
1 945 249
Online:

-Rami007-, Akash 77, alejo86, alexviajaenmoto1974, Amina mouni, andreabiawad, anne30, aos170, armand9273, Arooona, AyeshaNikki, beatriz29, belyaevapv, Blembi.lembi, carballedo, chama8510, chaouch, Christian PAC, chyoub, corduan, desert blue, donna genove, DOSSA, Dragonn, Duchesse Hasna, Eduardomarin, Eiloss, Elena Tsyplenkova, Emna Nefzi, Ethan88, Eva241, fatih84, fizzsh3, forest06007, fqs68, gasbresil, gatuzo, geronimo hilbert, girl81, Gwen86, hanafares, Hatooma, Hayana, Hibald12, Hommelibre20, Hussien25, hysson, iamthere, idchaib, ionutcucuviolin, ismo06, jakejas, jamesabudhabi, javicho, jeanluc60, jeanmichel56, Jed777, jocenaima, JohnnyIreland, jptunisie, julian5, kfwilson, khanayoub, Laïla benani, lilianez, Lorelyn, lorenzmonique, Loving Ecuador, lucabenelli, Ludi Paja, majidali276, Mani187, Marco Andria, Maty82, Mido23, Mimi-ba, mimie24, Mimila, mioann, mohdhm, moimeme21, naoui.kamel, Neha1a, Nicedoc, Omar952, Oumme Deedarun, pato18, patrickmeye, Paul Saucedo Sotomayor, Paul tk, Peke72000, regis paritck, resivita, rime rime, rina.silva, Rita94, Robin123, RomainCrt, romainfl, Roydon, Sam7788, Sam_eyes87, sarah jouini, Sarah_11, Sarah_Kay, saurelle, shaiana, silvi007, skiboy86, soniamas, stepool1970, syedibz, Tall Tony, tallgazer, tatinancy, thebestofbursa, tiadoux, TOPEYE, Tresha, turu651, urskat, victory78, vikast, yanis_ben, You Nei Si, YvesArthur, zten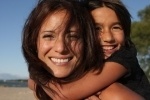 Free advice and quotation service to choose an expat health insurance.
>> Click here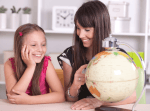 Get free quotes from international moving companies. Compare prices and services.
>> Click here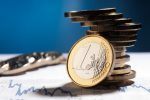 Discover the benefits of expat banking for people living and working abroad.
>> Click here