Expat forum
Ask your questions and share your experience on life abroad.
Welcome to Expat Blog
How is life on your side of the planet?
Blog tools & tips
Board information
User information
Last registered user
Kannan Sethuraman
Registered users online
137
Registered users today
3 924
Guests online
615
Board statistics
Total number of registered users
1 015 906
Total number of topics
257 194
Total number of posts
1 545 889
Online:

1900, abdel999x, abdelhakbouc, ace117, ahd, alaasamawal, AmazighBoy, Anadusseldorf, anitafollowgod, annjette, Arooona, aroun, Artemie, aryavrat, black royalty, Bollinger, Brenda Inumpa, bryan1, Budin, canadair, carlosverg, chelle26, Claudio Cavani, cloclo40, coco-cacao, Coralie luang, Csophoin, cth, daniyal123, danno, de_bee, dgl, didierjeanpierre, Diegoecuador, docabd, don_myousry, elumpeh elat, feyenord25, fortas, fyjoyce, giang2012, globetrotteurinfatigable, gonzalezliliane, guy michel, hammamet, hervy, HoangPhuong, iaorana972, inderjagg, jamesabudhabi, Jess_hcm, John14916, jomana333, k.subhas, kamel32, Kannan Sethuraman, karafi haifa, kate_choya, Kerry McDonnell, kerzou, klsallee, Kyrickyy, Laur062, LigaKurpa, lina0574, linda ait, lodor, Loslappie, Lucasinseec, M&M Team, m.bahman, Maalaoui, Madu R Hetti Arachchi, mahdia, mariedesiree, Mariegvtt, Marion&Camille, MarleneH, marrakechev, martina fazio, massala88, matmax, mero928, MER_13, miatsu, mik56312, mmohasses, Mohd86, MohSwellam, MONMON500, muhamad bne mustafa, Nalia001, nana92, nath81, Nessma demenagement, New_Expat, oussama83, pajaroflor, piter305, PMFamily, Postinger, poumpow, pre_intutive, Rachel Trinh, rajgowda, Rakotomalala Aina, robinthomas, Rony84, rvg, s150, Saad_abl, safaesan, sahira88, samia mumtaz, saqib100, Sasava_keleraba, Scorpioturk, shella123, smilenlucky, soufianebakkali, sourav1969, soylatino, stephen29, stigreturns, surenot, swadeshi, sylvie0601, thamia, traore123, van vicario, Vel2, Vinson, Wardany, yassine Abdellah, yeheaahmed, yveskouomo, zahra3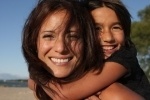 Free advice and quotation service to choose an expat health insurance.
>> Click here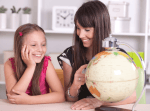 Get free quotes from international moving companies. Compare prices and services.
>> Click here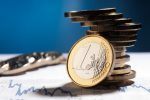 Discover the benefits of expat banking for people living and working abroad.
>> Click here