Expat forum
Ask your questions and share your experience on life abroad.
Please select your country of interest
Global forums
Blog tools & tips
Board information
User information
Last registered user
collym
Registered users online
170
Registered users today
4 215
Guests online
744
Board statistics
Total number of registered users
1 201 071
Total number of topics
296 330
Total number of posts
1 857 632
Online:

abdelou, Abdullasaeed, adeline3529, Adeline91, aelayyan, Ahcen-7, alaincano, alfred65, Aliboron, Alien and Expat, Amango, aminamourchid, anakre, Anto64, Arouno, asia37, azade27862, babling2013, Bafang, baharcy, Blackmoon, Blandine974, bongolongo, BZH JOE, CAROLINAR, cashenport, cat2011, cédric974, Century21sweethome, CharlotteGUERRA31, christina7016, cobello, collym, cosmapa23, cris_bags1218, DaniaLucifer, Daoumed, Darleyplace, Desa78, digitalpound, Ebolowa31, Edwin Pelf, Elin.G, EmyMor, end2k, expita, fajar1, fargeas, Farukmrza, fisheye, Fredymato, futur, gergana6, geteasy, gordan, GrumpyOldBloke, Gwen86, hammamet, Hammood, Hanna m, Hawkman31, hayu, heikel, Honey85a, Imad135, iusman975, Jaitch, janis86, jcm1973, jean luc1, jenniferberdol, Joanneinict, Jozelina, Julien, kankunaha, karma-kombucha, KIDEGA, koalainistanbul, Kristina22, lacroix77, lascaux2462, lavender_indian, layankw, Lea66, Lenormand61, Leo729, lisamary, locooben, london99, LondonchapAJ, Loumat, lovely 21, lucien976, luexose, Magalieugenie, mahdia, Maksutovic, malia angélina, mariah-helena, Marion Lry, Marjiegrayz, Math76280, mediagratis, Meisinga, meknesi, melih68, MelInGlasgow, michelac, Mishal.S, misket, Mithié, moirilla, mr.egypt, mrgreg, mrmazaka3, muahammadfiaz, Mustapha12, NadiaPG, narmoucha, neslund921, NEWSUPERMAN, NEYS, Nicob31, Nina758, Olfa13, oneunique, oxeegen, Pablotoblo, patjej, Pauli K, Petitmicky, pintolete500, Prakaikaeo, Princess81, Rania Bouagina, ravoma, ROBIONY, Rosa Zammitto Schiller, Saboulasouris, Sabrina chouby, sachalia, Saias, samirelsa, Sandeep Dahiya, Sankasiam, sarone, shadindin, shreeji24, skiboy86, skynet51, SnjZg, starcy, Steph_french, Street_f, TDI, Thierry59000, tigerman666, titimet, ukuk, unligoldbean:-), usafpj, verolyca, vh0966, wassilou, yaklef, yased, Yasharjon10, yassine le, zdrashed, zhari022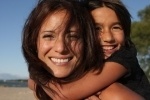 Free advice and quotation service to choose an expat health insurance.
>> Click here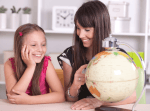 Get free quotes from international moving companies. Compare prices and services.
>> Click here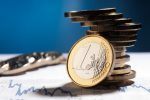 Discover the benefits of expat banking for people living and working abroad.
>> Click here