Expat forum
Ask your questions and share your experience on life abroad.
Welcome to Expat Blog
How is life on your side of the planet?
Blog tools & tips
Board information
User information
Last registered user
naveedkhitran
Registered users online
102
Registered users today
2 358
Guests online
534
Board statistics
Total number of registered users
1 110 863
Total number of topics
276 975
Total number of posts
1 700 881
Online:

Addai Thomas, alejandro007, Ali el ahmed, amalnura, amanBifa, AMARILIS SOL, Amine.k, AnQiMing13, arthand, BrokenHeartNYC, carolina0, chehbi, Christine, cooldugs23, dadaboum, David Le Hoang, dbug84, Ehiub, eljaine, emcarkh, emilycpt, ericliu001, eternity & space, Fabio1979, firaz500, follykoueagah, francisco infante, frislou33, garyneo, Ghassempoure, greencard7, Hamza606, haonq, happyhour, Hippocampe33, icebreak, IgnacioGM, ikik, inderjagg, Jabulani Mzoyi, JakeYu, jannahvaliente, jeanmi71, jimi31, Joanneinict, johanneb, kaitlynnicole02, kcrpropertyindonesia, keithblakemore, KemKem, kenjee, leumas2203, llorcapatrick, Lucianawati, M.Bilal.khan, MarcusKS, maria nyimbil, MASIRANIAN, mel123456789, merlin_sg, Mick38, Mitzka, mustaq7520, MyTrang Huynh, naveedkhitran, Noble82, Norah3, osher, otr214407, palomais, ParadiseCruiser, patoche66, Peiris12, Pescaraplace, petitsowry, prazgh, Preeti Rana, PrEpPy, Priscilla, quyen10601, Rajkumarreddy, rameesraja77, rebecadelana, remb2030, riza24, Sabina Seal, Seyes, Shaexy, shahedl72, siunelena, soleil30, sujit yadav, tef91, tidwa, Tizoo28, tom27, Tytoo Titou, Vesnapearl, vida ecko, vitasloma, yacine85, yagozio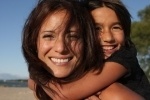 Free advice and quotation service to choose an expat health insurance.
>> Click here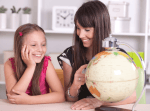 Get free quotes from international moving companies. Compare prices and services.
>> Click here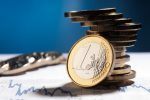 Discover the benefits of expat banking for people living and working abroad.
>> Click here