Expat forum
Ask your questions and share your experience on life abroad.
Welcome to Expat Blog
How is life on your side of the planet?
Blog tools & tips
Board information
User information
Last registered user
jean ople
Registered users online
242
Registered users today
8 456
Guests online
972
Board statistics
Total number of registered users
1 137 345
Total number of topics
282 552
Total number of posts
1 747 236
Online:

16patrickm, aatmantheone, afrodiziakdjcafe, ahmed.mabrouk, ailaz, AJ-036......",), Alejandrox, alexandra01, AmericanDream37, Anabella y familia, AngelaKR, AnnaGlx, AnnaIndo, anne00, apofeoz111, arclusaz, Arison, arwen60, babakar, Bambou sxm, Barbapapas, Belgium1, berai, bidule91, bmaxwell59, bomoko, CAMEROUN MAISON, cathysuite, caz027, Chaggui, Charlene Enikdas, charmant, cheef, chintan_9281, Chouchou06, chrisdenice, Christian-tinos, Christine, Claminette, ClémentCarette, coco-cacao, Combaya, créoleart, damiel38, damthao, dandani, Daniela licn, dapapillon, darabox, DavidP1973, Delfti, DEMACK, demi56, Dimitri1972, DraguiVar18, duyyyy, ehartensveld, Elena7710, Elenitsa, ellada2014, Elwazir, Empshel, Emzkie, enrique rojas, expatimmigre, Farhaz, flaco44, fleury alain roger, FOTSO KENGNE, Francesca, GrumpyOldBloke, gunner757, gyn, hammamet, harry3083, heba85, hubcar, Huong_Nguyen, InesBertino, italiano2014, itokhoma, jabmar66, janinebelle, jean ople, Jen Bravo, jenniferberdol, jjvarq, jmkrsna, Johanna ch, JohannaRC, Juju2014, jul13, Julien, kam3l, Kamy_619, karambol, kelvinlam, kore diaspora, kush0990, KuwaitQ8, lacret60, ladymac77, laptite, Lea.Seri, leader.2014, lecollector, lewis2014, lhynsalazar, Lim_66@hotmail.com, Linhnauy, Lionel32, LordRevan, lorenzo1750, Lotte.01, loucinda, LUANDAH, Lukaszz, lynd25, madouxa, mahdia, maholya, majida aziz, maliel, ManBo, mariamichele, marinep, Mari_nita, Marju, mark49, Markfcab, Martí93, mary31jane, maskildoss, massimo2014, Mattheomajik, mausie, maximeawilo1, maya DP, mayayasamene, mcntu, medinacastro, mimss93300, Mohamed.EGY, Mohammad Hassan, Mora manalu, MOUHCINEFES, mounira adel, mukii, musta1990, Nad1051, narimene.nary, Nenuphar2010, nextarget, nguyengiang, nicknamero, NicolasCabero, nightfox, nishfriend, nithap, nizzie2, NorthMUL, ogoncalves, oty89, parasol59, passager45, Patrick67, peacetreasure45, Pelos, Pendo24, perrinedarroman, petourk, petronieroy, Pianovnn, pierre.michaux86, Pierre2014, Pierre69190, pierredek, pintea1202, pituccio, QuentinMG, rabee.dabas, RaelCipriano, raf632, rannoum25, Rawbiz, Reef Inmate, refla, remb2030, RML, robby65, ronsha81, roselex, RowieNa., ruby.thailand, Ruth asiao, rvg, sakiasha, Sally_, samehyasien, samykutz, sandrapixie, Sandrasun, scubaboy, sdivakar, senwl, serge koutou, serge45, shaheen mohammed, Shawn Hoyt, sheena89, Shemon, Sherezade14, SilvanaB, solroga, soniabel, sosie1, stockholmpost, strkerinpanama, suefrankdahl, sweeetvampire, Tabitha benson, tarek ben amor, tchapta, Tchix, Traduire International, unique66, uouo, vilotte, Vitaly89, voljski, weissapfel, will.USA, Winnilite, xavi_fica94, yannicpierre, Yanthé, yukilovely, Zakaria HM, zamirzacky, zarchitec, Zeljka_P, zemanova.katerina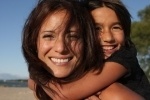 Free advice and quotation service to choose an expat health insurance.
>> Click here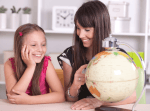 Get free quotes from international moving companies. Compare prices and services.
>> Click here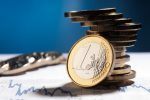 Discover the benefits of expat banking for people living and working abroad.
>> Click here