Expat forum
Ask your questions and share your experience on life abroad.
Welcome to Expat Blog
How is life on your side of the planet?
Blog tools & tips
Board information
User information
Last registered user
soso829
Registered users online
225
Registered users today
9 650
Guests online
991
Board statistics
Total number of registered users
981 464
Total number of topics
249 636
Total number of posts
1 485 710
Online:

2027nosa, 4sarge, 55584, ade7ade, Adjouma, ae_be, agentimmobilier, Agnish Dhar, aigora, Alain I. SAWADOGO, Alexandros30, alexlabaut, Alhassan mohammadu, amalparis, amelbb, ana_christiana, andresitox, anniefrancis, arkhan, arleneaument, as.koloma, Asianland, atef alrwiny, aysha77, a_tiger, banane63, beepwr, benj77, bernardo perez, bestman38, bjamin, BlotM, BobH, boufalgha habib, carolafmoores, caroline13580, Caro_r, cecilia portillo, cHaRiSsE_, chinooks, chirade, chrisboow, cibom, Cookkm, coolavie, corinne05, cornufab, damacks, DavidseattleY1, ddefeu, demach, DirtyPierre, docputter, docsproduction, domenico9000, Duoris, Effendi Appadoo, egyptianexpat, Elise21, emre83, esther yiyi, euziere_sayegh, evelune, Felix_Obelix, Foxydale, FrançoiseM, FrenchTeacherEgypt, fricaani, gauria, gemac, gentil.m, Georgetta89, Gerphin85, Ghizou.leb, gmeraf, Godson417, Guy1, guygee, H0la!quetal?, hammamet, hbibouch, HIRAM357, hybride, iaorana972, iflyhigh, ilhem_hind, IrynaL, islandwoman, ixehache, JB80, JeanCarlos, jossbella, jstaylor89, jumpmountain, kamahaandremonil, Katrinawillcox, KemKem, Ket_v, kevin_87, king06, Komalingua, krasiburgas2014, KUISSI Adel, Laetitia.david, Laly&fred, laurenceossant, Laurita_afk, lestad, lightcircle, lina0574, Lisaowen82, Liydmila, Llylewë, loicval70, Loucinda1, Luis Pablo Herrada, Mabasitansari, Maddy2, mahnhou, Maja Lukic, manga danie, ManuFromNeuch', mariahaileyc, MarkGonz, marmotteuh, martaC2, maryandt, Meadey29, melinda2510, melliott, mianrise38, michel69007, mieldetana, MikeWallace77, mimisha, missjordanne, mlstav30, Mohsin javed khan, Moroccan1, moses patterson, mounaz, mouret, mustapha immo, nabeelmajeed01, nadialahlou, Naeima, Nagina, Najlaataymour, Nando_, napo432, Nguy?n Nguyên Th?o, Nomad13, noyale, olympiaocampo, oscarmorgan, ovaldespino, pamuri, Parmyd, pecho1, Pegdwende, periacat, pevi, Phan Mai, Philluck, PierreChiangMai, Pilar Fuentes, planeman2013, Polina Milcheva, praveenp, Prisca Bejjani, Radhakant, ralph-HRD-Dude, ramonbalza09, ray12684, Reca, Remi_81, rh.cbiscom, ricky, rinz, RJH1984, ronhill98@live.co.uk, rosimedina, Rosy_Love, rvg, s150, saad842002, Sachindere, Sailor7884, sbonilla75, seedeur, semran, Shamiso, Shanel, sharaja, Shoeb Ali, Shookynette, sihamita11, sizif, smartman1971, Snookigiules, soso829, So_phie, sponky26, sreypov, stavangerfisherman, Stessie, steve_azu, Stilvi, Taani, Talalito, Tamerlan, tatianasimeu, terrific, theused, tinaleinbu, traceystark, TRAN MY HUONG, Twitchy71, vidojko, Werner1130, whilma, Ximboy, yneng, zantou46, Zung Tran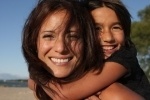 Free advice and quotation service to choose an expat health insurance.
>> Click here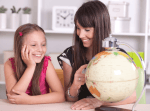 Get free quotes from international moving companies. Compare prices and services.
>> Click here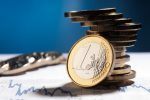 Discover the benefits of expat banking for people living and working abroad.
>> Click here