Expat forum
Ask your questions and share your experience on life abroad.
Welcome to Expat Blog
How is life on your side of the planet?
Blog tools & tips
Board information
User information
Last registered user
Alimoukadem
Registered users online
172
Registered users today
10 132
Guests online
766
Board statistics
Total number of registered users
1 173 556
Total number of topics
290 055
Total number of posts
1 806 243
Online:

Aahaan Ash, Agathe Masria, ageorgea, ahutchison, Albanais, Algarve CasaNostra, algérina, ali imran Lahore, aliciabekale, Alimoukadem, alvareznelson3131, Amulaa, anaele, andoyzki, anhthu3, antanapa, anuj3284, arleneaument, asefnas, asmaa.j, AYESHA AHMED, ayeshu, banaking, Barbara Suderman, Barbekan.david, Béatrice VV, Beatriz_Porto, Benmaverick, BenNY04, bhn, Brice8795, bwadetx, camille Fosso, Carmen499, caroline13580, catherine1961, CBrij, chiaramiren, comp1985, cris_troya, davebec, diaghanem, dilsonmbezerra, Doodle, DvsMark, Ebrahimgouda84, elasantos, ellenranez, Eric14, eternal_mind, faridnehme, felix49, fidjee, firem16, fj02, fongi, Francknours, Frédéric et Dung, Frederic7070, George Poran, Giraud.pi, gsibencnt, guelahiby, Guénolé Lallement, hammamet, Hasan dude, heart1, hibis, Hydere_gm, ilana yoboue, jamesed, jemrance, Jeysonruiz, Jheygo, joanneseguna, Jojo.1912, jollyangle88, jonah_0812, julien30, karoll46003, Kate Chermenina, Kawtar08, kemires, kike&mery, la nantaise, lacret60, lasnii45, lauragub, LaurenceM, Lehert Eric, lewis2014, linaraj, lnasrine, lou81, Louiselelu, lozes, lukas.kacej, Magse, mamalorita, Manon.g26, Mari Palacios, MARIA MARTINEZ PADILLA, Maricarmen76, marinaagohi, Marius77860, marquesdevelez, martin esp, Maryne.M, mcsolo, medo86, mejdi, melih68, Mesiya, metehan2009, mike_4, moimeme21, MoonKSA, morgan092, musibiki, Myriam996, Nabil113, nandini.1124, Nath10510, Nick E, Nicob31, nicopizza, Nutella diagne, olirain, Omar952, passant, pat27, patb31, PATRICK49240, Paul tk, raf632, Rafa Norberto, Rana-A, ravish30, rocaball, rodana26, ronant, Rossy81, RuaaShaar, said aabis, Sanscky, Semo 90, sersolmax, shahzadtennis, siambella, Sissimiette, sophia Magalona, sosie1, Steph.k, stevesosa, Tabernas, Taimara, tantie, The.Giant, Tommy Arts, trekrider520, veng20, vicatella, vikast, VivianaMOIN, volatina, Vyo, walcba, YaaSeen, yahsin, Yannis K, Youssey, Yoyohann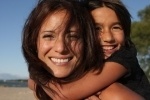 Free advice and quotation service to choose an expat health insurance.
>> Click here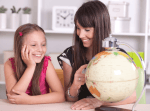 Get free quotes from international moving companies. Compare prices and services.
>> Click here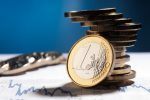 Discover the benefits of expat banking for people living and working abroad.
>> Click here