Expat forum
Ask your questions and share your experience on life abroad.
Welcome to Expat Blog
How is life on your side of the planet?
Blog tools & tips
Board information
User information
Last registered user
Taher Romdhane
Registered users online
182
Registered users today
4 207
Guests online
786
Board statistics
Total number of registered users
1 018 648
Total number of topics
257 779
Total number of posts
1 550 091
Online:

3mti, Abbyzhu, ace475, Adam j, Ahmed88.88, aibiet150204, alemayehu sisay, alexandertuan, Aliboron, alicelev, alicenguyenminh, Alicorb, allanduncan, Amoona1212011, amoor1974, Amywhinehouse, anahilda, AndreeaElle, Aquarel, Ariana101, aryavrat, asif_nawaz, athamiaa, aurelaud1736, Axel75008, believemeci2, Ben-abess mustapha, benina, benjiemann, Blueclaire, BlueJays, bmd186, cannelle exotique, CathJac, Celine guilbot, chadoet, charlenemorel, chawi2dark, chrisdess, Christine, clarita.h, Clém' Bordeaux, comrade12, dafnegago, dalooy, David, DavidRo, Diah Kapi, didierjeanpierre, diqeman, DjurdjuraBeirut, dmml, Docsweet, don_greek, Dragon123, DROGDC, dumora, Eliza16, Emileyam, expat2be, ExpatInVilnius, Ezzohra, fadi.h, fahad1984, faz mahamoodally, Florentin.p, frangin, ganeshpalakkad, hana le, hananesoufiane, Hasnaa, hienhdland, hindou19, hsheridan, ianmorris, iqra sheikh, JAAFAR75, Jay87, Jelena Djuric, jennifervn, jerem_lef, jessicanitta, jijihene, jonnie1, Josh Fregoso, Jubail101, Julie, juzefine, katitis, Keiko123, ken5214799, king06, klukovka, ktychou, lambada, Lauge, LauraHel, LaurenceL, lhynn, Lilooze, lina0574, linda ait, londoner1, loviestcherry16, Luckee, mai22, Marco chello, MariaBaltyan, Masquerada, matouaga, maxdoudou, MaximeLcr, Mencos, mfakhfakh, Michelle McAnally, mickch, Miguel Mike, milandailyphoto, mkmpanikker, mmathilde, Mohamed Adel, moroccoo, moudouthe, MuRDoCK, myomalwin, nasarsameh, nermione, Newexpat01, nicolasY, Obiwan974, oliviermungur, on_meryem, PAT-2PARIS, Patricia Retail, paulhayhurst, pierpaolo73, PINKPheng, polinaN, popcorncream, Ppmmhk, pradip.aryal28, princessesarah87, Priscilla, rameesraja77, reyma, riccio, rosine44, Sabron35, samiraminetti, sarah2304, sbonilla75, seedeur, Serge.kluser, Serginautico, Sharyk, SHEIK ELSAYED, simacker, simohammed habbane, SLIMANE MOHAMED, Slimsl, smshewan, Soler14, souvida, st emilion, Stacy sani, syafiqk, Taher Romdhane, tameem, tariqthoma, terrikendrick, Terrytab, Tomochi, trex32001950, Valentin Brn, vikvicks, Waqas Arfi, yaklef, yeo yaya, zams, Zenexp, zion77, zuhair ben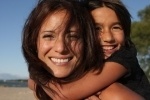 Free advice and quotation service to choose an expat health insurance.
>> Click here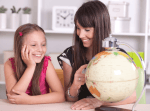 Get free quotes from international moving companies. Compare prices and services.
>> Click here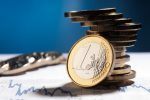 Discover the benefits of expat banking for people living and working abroad.
>> Click here