Expat forum
Ask your questions and share your experience on life abroad.
Please select your country of interest
Global forums
Blog tools & tips
Board information
User information
Last registered user
syedasifalishah
Registered users online
184
Registered users today
9 795
Guests online
830
Board statistics
Total number of registered users
1 317 139
Total number of topics
323 126
Total number of posts
2 059 730
Online:

702, ahlem19, ahmetk, ajvasani, Alex-Lausanne, AlJilaijil, ALLALU, allspice, Amina lazri, angieder, Anil53, AnnaPacuła, Antonio974, argia, Athanasius Pang, audie77, balimikado, bart.b14, basu.susweta@gmail.com, BertrandL, Beterano, bidule91, Blue Sky 01, Brigitte59, Budapest Baby-Sitter/Nanny, CAMINOCBO, cap47, CAROCLB22, carsamar, Catalex, cathysuite, ceara, CeliaRlt, Claudaragne, clyder, Cocoloca64, cori1, csing, curious36, Darya Haghani, ddapache, DenisBangna, dimesh88, Dipankar Mukherji, Dragon Jeddah, Dsher, dusankekic8888, dvanders, egyeng7, ekhfaiz, Elodie60, Emilia_M, Enguyane, EricetFLo, estherl, expadoha, ez2livwid1, f.manuel, famille papillon, floreshe, franc30, Franck50, Francois Hugnin, Frank Malt, fredblackriver, fthkynr, Gabriela Caro, Garbouz, gasbresil, GERMINAL, gevalstefman, GiaBrylle, Giel358, Glam1998, GLO JARA, iinsaf, ines raouda, izakb, Jackboaz, jamesed, Jimcox29, Josecito78, josuelucas, jus d'orange2, katousha, KERAVEN, kmichael3535, laura-erasmus, LauraRoseSy, LEBLEENHERBE, LeilaYanis, Lilalita, LillianG, lina0574, Litana971, lola66, louise andrée, lucie rose and flo, lukebyrne, Lupe01, maiacowsky, Marco59, Marie_Francoise, marinalam, Marmikhayel, martaarcenio, Martash88, MASSAGEWIZ, matouaga, Maxjazz31, mbarbergoodeats, meknesi, Melissa marthe, Meriem95, Michele2204, mikabarca, Milena777, MissMi, Morialinka, Moroccanlawyer, mr francis, Naser2015, Natalain1966, nekkar michel, New Horizonz, newbee1, nicolaeclaude, nikrogin, ORTHODONT, ossokorky, ouzinooo, pajaroflor, Paolorizzi78, pat27, PatouNette62, Payne, pensamiento, pirocio, planner, prashant05, ProjectionLaser, RAB4705, rainbow3, RAJKING, Rakhel399, ranasam, redcarpet, redders_61, reussirsavie, rmexico, ROMA71, Rotterdam1982, Rouletaboss, rovinidamien, rsayfoo, rubytue60, rugall, s150, Sabipat, sahin gk, saif1585, salocin68, snapple45, stevenmika, suhail ahmed, sumaarmont, SWANNELLJacqueline, syedasifalishah, Sylfr, tahoua, taichifusion, Tajudin, Tantana, Throuet, tripleateamelite, tunnelrat69, usa.m.a.18, valli gilbert, Vérobiglia, Veterinario Vzla, wafas, zidi, Zlatan06, Zoli_Bre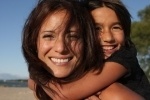 Free advice and quotation service to choose an expat health insurance.
>> Click here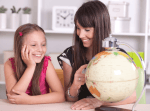 Get free quotes from international moving companies. Compare prices and services.
>> Click here