Expat forum
Ask your questions and share your experience on life abroad.
Please select your country of interest
Global forums
Blog tools & tips
Board information
User information
Last registered user
morocco0790
Registered users online
84
Registered users today
1 829
Guests online
526
Board statistics
Total number of registered users
1 283 512
Total number of topics
315 436
Total number of posts
1 996 507
Online:

aaando, Abdulla_UAE, Abubakary, alexx.torres1081, AlineHuard, allenkame, allspice, amitaa, anamilenagiraldo, annamhousing, BAKL, beryl delort, bichtrambui, BOATIEJEFF, Budman1, carlosmartinbregon, casimircairo, Chandra_Bangkok, chrisdess, Cli4d, Coaty, CorpusAlbicans, dédéthaïland, DXGocho, fitz12, Fofaz, fredmaurice, gabrielapardo, iconic21, jamaca gonzalez, jerome jardin, Jimmy17, Julien, karno44, keith_sanders097, Kharden, LaetitiaBS, lejuuud, Lina Bright, luchoa85, MABILLE, madi1970, magbanua, Majdisamarah, Maria Turukina, MARTINMAURORAMOS, mattmorantree, Mode05, Mohammad Nasser, morocco0790, Mr DAN THE MAN, naeku purity, Nanookali, Natsliemtaylor, nhattuan, nicorobin, ninotuanh, passion83, phwaye, Pierrejsp, portenio, Raja Chennai, Rammy87, raza_a, rcabatit, relwell, ROFY25, Rom.Em, saigontacos, Simran Sachdev, smarz, sol oceano, ssZheming, staaar, stormedesvaux, tarik59, Tauraatua, teachertess35, Trucdo, tsk231, val30, Vecirithiel, vishal4ulove, Vy Vu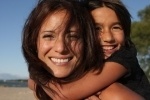 Free advice and quotation service to choose an expat health insurance.
>> Click here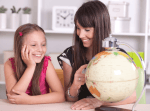 Get free quotes from international moving companies. Compare prices and services.
>> Click here