Expat forum
Ask your questions and share your experience on life abroad.
Welcome to Expat Blog
How is life on your side of the planet?
Blog tools & tips
Board information
User information
Last registered user
yousra jadrane
Registered users online
173
Registered users today
7 980
Guests online
790
Board statistics
Total number of registered users
1 182 436
Total number of topics
291 691
Total number of posts
1 819 381
Online:

9391157137, abdelilah-marrakech, Alfblanc, alfredino, Anastasia_youthleader, anastasie1, andre malonga, andrea88 seduction, anmolabi, Apaki, Aramis2014, asal, asia37, AslanTess, AudreyDLyon, Aurélie Olivier, babethfidji, Belaya8, benina, BenNY04, bmcraig, Bu Xiang Xi, cattls, Caty in Cairo, Ceriseneige, cherry revilla, Cleopha, cocodany, Cocokanelle, cornus, coxf0001, Dadouchka, daisy_nepsi, danylou, dbhaberal, delaguy, demotafa, diasse, dogsloversvn, dois, Domeurloi, ebinezer, elen-jen, emr4531, eric archy, españolita9, fannygii, findworkabroad, firaz500, fischexpat, fresh29, funnybear92, garo06, Gloria21, Goblin28, golovine, Gresa, hammamet, hamya, harrywiggles, hathipota, hibis, howarth_jo, Iblees, ikarm, iluvicu, imene921, jamesed, jeanninedoran, Jeloga, jennifer condiman, jinxedta, jj.cem333, jjmarina, joseph2050, JuanEsteve, Juju Ma, jule29, kalim khan, Katherine H F Geary, kayfred, kb9500, khanoman76, kiesel, kkagimu, KorlandoK, ktychou, L.A 88, LaetitiaGL., LAFOLLET, lahfid lahcen, Leo25, Levea, licorne13, Lifee00, live.ali, londoner1, lsunshine, Luc58, Lucasduong, Mabel_, Mansour 1, Mariedag, marobreen, mars2012hk, Marvin0, MatthieuF, Maxelpulpito, maxgxl, Melek56, Melki Mohamed, messai djalil, Mimikado, MIMOSA13, mira8mira3, Moose22, Mr.AJF, mss.vicky, musibiki, music_fan, Muzungu, myriem_eric, natou79, Nick E, Nicob31, nilushahemachandra, obègine, PAkiboyrich, pamela280371, Panoyypll, pat shiko, Paul tk, PAULINEETASSOCIE, PHILIPVIET, picasso27, Pierpa, PierreChiangMai, Racha W.H., raf632, raul aguilar, ravijangir, Recoba, redcliffs, robert garnier, Rouennais, sandrozingaro, Santib, Sarah.mg, sarawsiuk, satishsreelu, sawsolo0055, Saxoblues, Scarletvn, SCHRECK, sczr, sean-ng, SELIMENS34, serginus, Shanti_eire77, Ssaraa, stefan atton, Stella.ecoluzled, Tanlong real estate, TerrynViv, tina27/1985, Tinamia, torteroloana, vcxz2013, vladimirgomez, Whoopee, Yassine Eagle, yaw9, yousra jadrane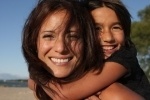 Free advice and quotation service to choose an expat health insurance.
>> Click here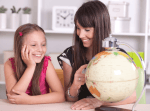 Get free quotes from international moving companies. Compare prices and services.
>> Click here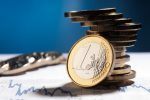 Discover the benefits of expat banking for people living and working abroad.
>> Click here