Expat forum
Ask your questions and share your experience on life abroad.
Welcome to Expat Blog
How is life on your side of the planet?
Blog tools & tips
Board information
User information
Last registered user
mia_rafael
Registered users online
189
Registered users today
7 708
Guests online
909
Board statistics
Total number of registered users
1 113 240
Total number of topics
277 469
Total number of posts
1 704 942
Online:

48efkanou, 51RAY, abdul aldo, adalai, Adhome01, adulieu, ajmald, ALAINAZUR, ALCOFRYBAS1988R, alexsie77, Alger2014, Aliboron, Alpor, AMIL_, AN KHANH, ANAISGUITTARD, Anastasiaa, anganeig, Angel85, anjy, AnnaLoewenthal, Anne Sophie Dreyer, Anne-Claire Gobron, Antoine P 88, asulya, Atharalikhan, BELEGAUD, Belgium1, BenNY04, Bichara, BILLY4596, BINGOBERD, Bob K, Boscolola, brownMaya, Bruley Nelly, caliness, Cave Kiwi, cedelse, chien, chinhngo, chloeluce, cristiano 333, danieleduardoa, danteo855, Darya Haghani, domdom, donniroldan, DraguiVar18, DrAl, DT20000, Dublin Mechanic, ducourneau, elyes90, Epiflas24, eric_750, ernalaure, ETAPE47, EugeneKeWei, Francesco Maccari, frangin, Gavroche93, gerrydandrea, globetrotter91, GLP, gobar11, Grana, Guilev, guit, guy47, Gwenap, haleymagic, hammamet, helen aquino, hkh, hsukur2000ltd, huongthao, iragael, irzam, iusman975, jacquie89, jamesed, Janemelly, jay78, jennytiare, Jesse Collins, josealmellon, JPM456, Julien, kaddouri modtafa, KAIISER, kalypso9, karineoz, ken99, kentonell, Khadidiatou Ndiaye, Khaleesi_, Kibiza, Kiconco11, kirti, la belle vie, LABSCALI, laetetgil, latati, Leandra Nick, liberovince, lorena90, losangeles75paris, lovebug108, Luc desplancke, LUJU, LUL_ona__88, L_Masrya, madiabdessaad, mak2000, maltadave1, manue1970, Marion&Camille, martinga, maryvoyages2, med up, mia_rafael, Mioki, momoforevaaa, Moustafa75, nasri1981, Nath10510, Neilpharell, Neny05, Oliver22, omraneg, paxvobiscum, Perico2000, phi_expat, pirocio, planner, quanqn07, Raaft, raman, riazcdki, rilo263, Rinal, rjc66, rjv1704, Roberto de vigo, rogerledoux, rubadani, Sabrina34, Sam_4, Schuttzie, sebastianmathew, Sezar, Sharonsol, Sheyszz, silvia Bercian, SilviaG, Single4u, sojerampin, SOL69MAR, souna13, sreypov, stef88, stevenmika, suri yah, Syed Altaf Abbas, syed raheel85, Tchix, thaban1, thierrydomi, tijuana, tina_ch, TUZOLANA, Valère44, valou006, Véronicolas, versan, vietnguyen93, vincent42600, vishalmunich, vishwanatha, vlpnsf123, WHornby, Winston Paing, wjwoodward, Ydel, YK69, YoloChacha, zargaam, Zee_UAE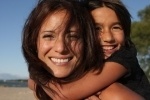 Free advice and quotation service to choose an expat health insurance.
>> Click here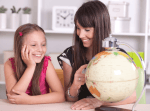 Get free quotes from international moving companies. Compare prices and services.
>> Click here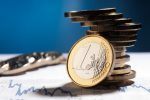 Discover the benefits of expat banking for people living and working abroad.
>> Click here