Expat forum
Ask your questions and share your experience on life abroad.
Please select your country of interest
Global forums
Blog tools & tips
Board information
User information
Last registered user
Sebastian122
Registered users online
152
Registered users today
2 953
Guests online
595
Board statistics
Total number of registered users
1 207 706
Total number of topics
297 748
Total number of posts
1 868 734
Online:

-Rami007-, A11A, Addis Home Locator, Ahmad Khallaf, alaindebelgique, alan jiro, AlbaneP, Aleksa72, ali.afif.ibrahim, alleswalzer, ameer ishak, amir 45, Anna Djiyevovic, anrmfrnsfsn, ASHRAF 1, awan786, AZERTYGIRL, B. Awon, BBCQB, belen42, Benjiro, bialas, Bui Diem Nhi, C.Toutbon, Cam3r0n, cda, Chong Go, Christine, cisuaka, collaudatore, Colombia Len, Corde11, CROUAIL, danieldu66, Darrenhwy81, David, delatbabel, DenisBangna, diasporacamerounaise, dolly225, duboisnicole, e2bobbie, Eavan, EmmaLG, EmyMor, enesnlbnt, ethioboy123, FAFADESBOIS1968, FFranck23, fhatma, fidjee, funnychap2005, Gianfe83, ginetteb, gloriane 12, GODY985, hammamet, Hasan dude, hussein85, Ines_mess, ironman_qatar, Isacara, jabmar66, jackcok, Jadedpink, JamesBu4, Jean baaptiste, joohk, JUAN_J, Julien, July zhuang, karoll46003, karyan06, katrinaathome, kethylajolie, khalene501, kingali2308, kipuce, krisch, laclongquan_travel, ladahunt, Lauca, Lehert Eric, liberto3, lizatens, lonely_430, louis lee, Lyn1283, M alomari, maha arman, mahdady, malek Ghanem, manuel45, mariam sarata, mars980, mehmet sinan, Mekuaddis, miaclark, moha benjeloum, monitijo, Moose22, Mustapha12, mvd, Nam_, nataliatjondro, Nderk, nejole, noudeu, okoloise, Onizukadesu, Over_the_world, parasol59, patrick leo, patrickgb, Pilouthai, pkilimou, POANEATI ROGER, Preziosa, Prudence84, rcoscali, riazcdki, roland mungenga, S.GUIGMA, saab, Sam_eyes, sanssoucister, saqib100, saroj kc, sbonilla75, Sebastian122, SEMBKO, Serge54, sherifkhaled24, singh.alok4444, sirrobcentral, SunsetSteve, Sunsun27, suyeongkim, Sweeteums, Sylvette TOULAT, tanvn, thaerever, Thony23, ujjvalbhatt21, UndefinedUser, VAGOS47, vishal_ic, wadnogod, Wilson, yaklef, yenersonmez, Yvesramb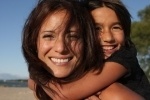 Free advice and quotation service to choose an expat health insurance.
>> Click here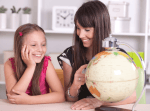 Get free quotes from international moving companies. Compare prices and services.
>> Click here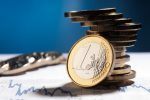 Discover the benefits of expat banking for people living and working abroad.
>> Click here