Blogs from expats in Bursa
Would you like to work, live, move to Bursa? Or just to find out how is life in Bursa? We've got much more than travel brochures: read blogs written by expats living in Bursa!
Expat girl living in Turkey. Laughing, traveling, baking, enjoying! :)
The Best of Bursa is a written by an expat family in Bursa, Turkey. The goal of this blog is to highlight the great places and wonderful people that we encounter this city. Visit The Best of Bursa for photos, experiences, stories, musings, insights, travel tips, and more!
Matt is originally from Seattle, WA, USA. After living in Seattle for nearly five years with his Turkish wife, he left his job in finance which he held for nearly 10 years to relocate to Turkey.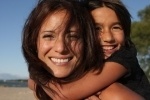 Free advice and quotation service to choose an expat health insurance in Bursa.
>> Click here