Blogs from expats in the Basque Country
Would you like to work, live, move to the Basque Country? Or just to find out how is life in the Basque Country? We've got much more than travel brochures: read blogs written by expats living in the Basque Country!
Travel stories and other tales of a confused twentysomething EFL teacher who lives abroad with her feet always itching...
A California gal living in Spain and writes about all things Spanish and Basque, perspective on expat life, food lover and travel smitten.
lad from Dorset living in Bilbao Spain.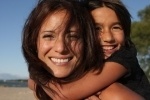 Free advice and quotation service to choose an expat health insurance in the Basque Country.
>> Click here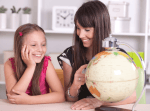 A few tips from professionals about moving to Basque Country.
>> Click here