ARNABlog
Latest posts on ARNABlog
As it was Valentine's Day, my driver asked for permission to bring his girlfriend along on our day trip to Mawlynnong, Asia's 'cleanest village' and home of the spellbinding living root bridges. A true romantic, I...
Resuming my journey in the northeast of India, I caught a bus to Shillong near my lodge at Kaziranga. The capital of the state of Meghalaya, Shillong is a scenic hill station nestled among rolling green hills. My thirst for cheap...
As the drums of Bosingak ushered in the new year in the heart of Seoul, my time in Korea came to an end. I spent the first third of the year wandering through lands both familiar (India and Thailand) and slightly less familiar (Philippines...
I asked an ex-colleague in Korea if he was a sycophant after observing how his behaviour changed whenever he was taking orders from his boss. He did not know what the term meant. I explained that it was someone who continuously sucks up to...
In Beijing, my colleague and I were returning to the office after lunch. A girl passed by in front of us. Her boyfriend, obediently carrying her purse, followed a few steps behind. She was not aesthetically pleasing, causing my...
With its Soweto-like living conditions and Swedish level cost of living, modern day San Francisco is a curious place. On one hand there is the decaying infrastructure and the complete absence of a social safety net for its many...
Female coworker: This guy never talks to me.Another coworker: Really?Me: No, that's not true. I said goodbye once.Female coworker: That is true. He did say goodbye once, but that was right after I had asked him to have a one hour...
Decommissioned in 1992, the USS Midway now calls San Diego home. Once the world's largest ship and now its most visited naval ship museum, the USS Midway is so large that it cannot make it through the Panama Canal (imagine a Texan...
Friend: Did you find a place to stay yet?Me: Yes, but it's in the Tenderloin.Friend: When is your housewarming party?Me: The place is so small that no one else will fit inside.Friend: Really? So your parents won't visit?Me: Then...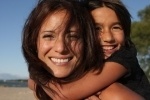 Free advice and quotation service to choose an expat health insurance in Vancouver.
>> Click here