Zen's Sekai - Japan
Latest posts on Zen's Sekai - Japan
Different day same training – Kyudo, the long and winding road… I have been working on items, tenouchi, not dropping the left arm, not twisting my body on Hanare, etc, etc. the unending list of details. Kyudo looks so simple,...
LZ and I had an anniversary, last week she had planned for us to go out next week. She likes to find deals of Luxury hotels and do an over nighter. However my taste are more simple. I had wanted to return to Snakfin Cafe to check out their...
Back in the day when LZ and I got married we had no Blasian couple friends. Some 11 yrs later we only have two but that is what it is. I was on-line with a website called Black Tokyo, which is still around, although has evolved into a...
Haru no Hara SuiZen As it turns out I was very wrong about the Sakura being gone. Many places still have lots of flowers. Even after the winds and rains we have had for the last few days. Only now they are starting to make a soft...
  Kobe, Japan is about a two hour train ride, costing about 12-15 dollars, one way. Needless to say I do not go often. When I do, I try to get the most bang for my buck, in this case Yen. I was invited to a party, I was hesitant about...
I had plans to go to Kyudo. LZ had mention going to lunch at this little noodle shop she found. Fresh made noodles. One guy, making the noodle. Very popular place. The plan was supposed to be I stop by visit some with OKaasan then we go to...
Just another day Spring has arrived in Osaka. My favorite Sakura tree is in bloom and flowers are popping everywhere. I have started this years spring planting. I am going to try out an upstairs, back lanai veggie planting center....
  Shakuhachi Do, finally it has started. Last week was my first lesson. It was interesting. First off there was some background history on the Shakuhachi. Also on breath, and how to breathe correct. That is most interesting, breath,...
Osaka Castle Kyudojo Tai Kai… I had wanted to attend an opening of the year Tai Kai at Osaka Kyudojo, that however did not work out. This would be my first event there in Osaka. I had thought this was going to be a small...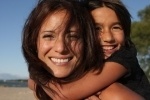 Free advice and quotation service to choose an expat health insurance in Osaka.
>> Click here