Zen's Sekai - Japan
Latest posts on Zen's Sekai - Japan
Just another day Spring has arrived in Osaka. My favorite Sakura tree is in bloom and flowers are popping everywhere. I have started this years spring planting. I am going to try out an upstairs, back lanai veggie planting center....
  Shakuhachi Do, finally it has started. Last week was my first lesson. It was interesting. First off there was some background history on the Shakuhachi. Also on breath, and how to breathe correct. That is most interesting, breath,...
Osaka Castle Kyudojo Tai Kai… I had wanted to attend an opening of the year Tai Kai at Osaka Kyudojo, that however did not work out. This would be my first event there in Osaka. I had thought this was going to be a small...
Yondan Shinsa -I Finally the day was here. A lot of mental trips before hand. The day before: I went into the Kyudojo… I planned on about an hour of practice then gather my stuff and go home. I thought I would be fairly...
There a certain sense of freedom in hopeless Time is ticking down on the Shinsa. I have been putting in a fair amount of work at the Kyudojo. As in everyday for the most part, I have been the last to leave a couple of times. I had accepted...
    I have said this before, it was told to me by one of my Kung Fu family, and Uncle working with me on push hand drill of Tai Chi. In order to see what you are doing wrong you have to lose, give way, yield. There is a Taoist...
And now for something completely different…sort of When I first gave the thought to really being in Japan. There were several things I wanted to do. Study/ practice Zen, learn Kyudo, continue with ceramics study, and learn...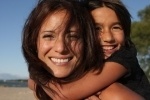 Free advice and quotation service to choose an expat health insurance in Osaka.
>> Click here