Where's Alex?
Latest posts on Where's Alex?
I'm writing this a week before leaving Gibsons, but by the time it reaches your eyes, I'll already be on my way home, away from home, towards a new home. I don't know which is which. The last few months … Continue...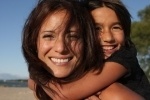 Free advice and quotation service to choose an expat health insurance in Mali.
>> Click here