Offices for rent or sale in Stockholm
Would you like to buy or rent offices in Stockholm for your company ? Post your ad here.
---
No housing ads have been published yet: be the first one to post an ad.
Housing categories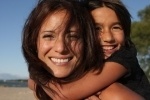 Free advice and quotation service to choose an expat health insurance in Stockholm.
>> Click here