Generalities
Get an overview of Colombia with general information to discover the country.
Timely and important recommendations for travelers to Bogota for the first time.
Brief description of Cartagena as a holiday destination, plus a little history of the place.
Probably the best thing about speaking Spanish in Colombia is that you can don?t have to really learn the names of any Colombian men. Instead you can just refer to any man you have met on the street as maestro. In English, maestro is reserved for an artist who has their work displayed in many differ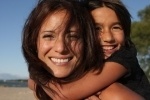 Free advice and quotation service to choose an expat health insurance in Colombia.
>> Click here