Driver's licence
Do you want to drive in Syria? The guide will help you find out more on driving requirements in the country, exchanging your national driver's licence or getting an international driver's licence.
There isn't any article published yet in this category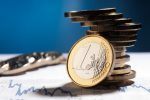 Discover the benefits of expat banking for people living and working abroad.
>> Click here