Accommodation
Looking for a house or an apartment in Belize? Find out more about renting a house or an apartment, leases and rental agreements.
Different types of accommodation are available in Belize: apartments, houses, condominiums, villas, etc. Rent prices are rather affordable.
My experience as an expat trying to rent a home in San Ignacio, Belize.
How an Ex-Pat found her first rental home in San Pedro, Belize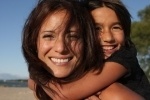 Free advice and quotation service to choose an expat health insurance in Belize.
>> Click here