Living in Turkmenistan guide
Find out all you need to know to relocate and live in Turkmenistan with the expat guide.
Living in Turkmenistan? Share your experience!
Who can help an expatriate better than another expatriate in Turkmenistan?
Tell us more on your own experience in Turkmenistan. Write an article on formalities, visa procedures, work market, how to find a flat, how to deal with a bank, food, shopping, night life or any other topic of your choice and help other expats to settle in Turkmenistan!
Write an article
There isn't any article published yet in the Turkmenistan guide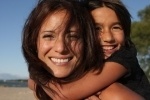 Free advice and quotation service to choose an expat health insurance in Turkmenistan.
>> Click here