Study
Do you want to study or go on a training course in Indonesia? Find all you need to know on studying, student visa and registering with a university.
Traveling to Indonesia is not only meant for tourists. The country also attracts thousands of foreign students every year.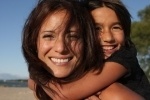 Free advice and quotation service to choose an expat health insurance in Indonesia.
>> Click here