Blogs from expats in Iraq
Would you like to work, live, move to Iraq? Or just to find out how is life in Iraq? We've got much more than travel brochures: read blogs written by expats living in Iraq!
Sorry, there isn't any expat blog registered in English in this section. Discover the blogs in other languages (select a language flag above), or be the first one to
add your blog
:)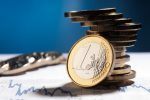 Discover the benefits of expat banking for people living and working abroad.
>> Click here