Blogs from expats in Kanagawa
Would you like to work, live, move to Kanagawa? Or just to find out how is life in Kanagawa? We've got much more than travel brochures: read blogs written by expats living in Kanagawa!
sambal and soy, with a dash of couleur locale
Information on life in Japan. Visas for living and working in Japan. Ideas for teaching ESL to children. A look into life as a foreigner in Japan.
A Far East located, politically focused, Blog with attention also paid to the finer things in life: Women, Beer, Women, Travel, Women, Adventure, Golf, and did I mention women?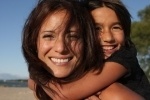 Free advice and quotation service to choose an expat health insurance in Kanagawa.
>> Click here