Blogs from expats in Dhaka
Would you like to work, live, move to Dhaka? Or just to find out how is life in Dhaka? We've got much more than travel brochures: read blogs written by expats living in Dhaka!
Real Estate Agent Dhaka
A record of a year spent living and working in Dhaka, Bangladesh and stories of travel to Nepal, Tibet, Bhutan, India and the United Arab Emirates.
Expat family in Bangladesh. Joint our adventures in this family-oriented blog of a US foreign service family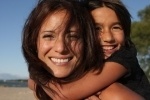 Free advice and quotation service to choose an expat health insurance in Dhaka.
>> Click here