Blogs from expats in Reunion Island
Would you like to work, live, move to Reunion Island? Or just to find out how is life in Reunion Island? We've got much more than travel brochures: read blogs written by expats living in Reunion Island!
A description of the life and musing of the dad of an Irish/French family who have relocated to Reunion
Blog written by a British expatriate who spent three years in South Korea 2008-2011, travelling widely in the region (North Korea, Mongolia, Trans-siberian etc); as well as posts related to Reunion Island and the SW Indian Ocean where she has recently moved back to live, having already lived there since the early 1990s.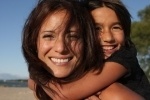 Free advice and quotation service to choose an expat health insurance in Reunion Island.
>> Click here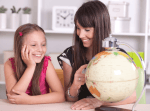 A few tips from professionals about moving to Reunion Island.
>> Click here