Lawyers in Nha Trang
Do you need some legal help in Nha Trang? Find in our directory a list of lawyers in Nha Trang you might want to contact.
Would you like to participate to the Nha Trang directory ? Recommend a business or a service.
---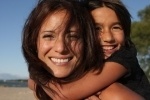 Free advice and quotation service to choose an expat health insurance in Nha Trang.
>> Click here