US live
This is the US live seen with Spaniards eyes.
Latest posts on US live
Muchos conocen la famosa historia del jefe Seattle, que envió una carta al entonces presidente de los Estados Unidos en lo que se tradicionalmente conoce como el primer alegato ecologista. Bien, pues aquel señor enjuto...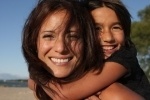 Free advice and quotation service to choose an expat health insurance in Washington.
>> Click here