My Yellow Bells
Latest posts on My Yellow Bells
We were invited to a pizza making birthday party a few months ago.Micaela's classmate was celebrating her 10th birthday and what a lovely idea to do a pizza making birthday party for the birthday girl.A long table was arranged at the...
Couple of days before I won the best mood board of a concert outfit, my husband and I were talking about missing our road trips and long drives to other Emirates of the UAE. Then suddenly I got lucky :D, the people of SIVVI sent us two...
Social House is located in Dubai Mall lower ground right next to the biggest dancing water fountain in the world. The night we had dinner in this restaurant was one of those unforgettable nights with my family. Good food, great ambiance...
GET READY FOR SUMMER! by carla-roque featuring flat shoes
WOW! :DHello there. I saw this post this morning and I knew it. My 10 year old daughter ask me last night if she can use my Polyvore account to create a fashion mood board. She saw me doing a mood board the other night for the perfect...
GET READY FOR SUMMER! by carla-roque featuring white leather shoes
Jumpsuits are in this season, not only they are very comfortable they're also very stylish, with the onset of summer, this jumpsuit has enough coverage but not too covered to feel warm during the concert. Never go wrong with gold...
How many times have you gone rushing to the mall for that last minute gift shopping for your family or friends or for your kid's friend's birthday? Have you ever given away an unwanted gift or have you received two of the same...
Thursdays will never been the same since I discovered The Terrace-Gozo Garden Millennium Airport Hotel great artist's tributes done by world class performers. The Blues Brothers and Phil Collins are among the tributes I have seen and...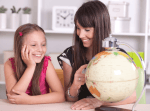 A few tips from professionals about moving to United Arab Emirates.
>> Click here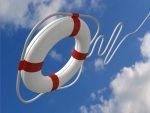 Don't worry and travel happy across United Arab Emirates.
>> Click here