Yeah Right!
Latest posts on Yeah Right!
There is a way to make it stop. A way to get out it. A place to go when you feel just can't eat anymore. It's not home because that's where all the turrón is, lying there on some shiny ceramic platter just begging...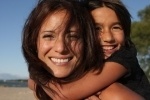 Free advice and quotation service to choose an expat health insurance in Madrid.
>> Click here