My life italian
Latest posts on My life italian
At this time last year, DoBianchi and I headed off to California to get married. Our first year together as husband and wife has been joyful and full of excitement about our future. Now we are embarking on another adventure, to the Veneto...
Galluccio is one of those DOCs that doesn't get much attention, and doesn't do much to garner any either. According to this text, there are grumblings of a new DOC for the long-forgotten grape varieties, Pallagrello (nero and...
Here's a slide show that my DoBianchi put together with a Christmas song** that he wrote (very creative, this guy :). In this video, there are the highlights of our first year together as a family. What a year it's been! I can...
Pronunciation: fa-lahn-GEE-na (That's a hard "G.")This is probably the white wine that was most ubiquitous in my Ischia-Napoli world. It's what came in carafes as the house wines, and it's what could also be found...
The legend** goes that Bacchus descended one day in disguise upon the slopes of Mount Massico where he met a poor and simple farmer of the surname Falerno. He did not hesitate to offer his unexpected guest the best from his pantry. Moved...
Aversa is one of the two places in Italy most famous for its Mozzarella di Bufala (Caserta is the other). And don't I know it. I ate my weight in the precious stuff during my time living between Ischia and Naples. There is absolutely...
As long as I lived in Campania, I was always intrigued by the areas of Irpinia and Sannio. They are rich with an ancient history of Oscans, Samnites, and Hirpini that I find fascinating. The mountains of Irpinia, set with pine trees and...
Even though I lived in Campania for nearly four and a half years, I didn't get to drink a ton of Taurasi. It was relatively expensive and I lived a pauper-ish existence. I'm sure that I've had more than even your average...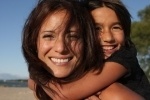 Free advice and quotation service to choose an expat health insurance in Campania.
>> Click here