Not All Those Who Wander Are Lost
I'm leaving my home of Boston, MA to travel 3000 miles away to get my Master's degree in Dublin.
Latest posts on Not All Those Who Wander Are Lost
I doesn't feel like I've accomplished much this month debt-wise. I'm targeting my oldest, smallest student loan which, at this point, only has $2,800 left, but I really need to remember that my savings is my current...
I love winter, but this is getting to be a little too much. I'm not even sure what our snow total for the winter has been, but we've gotten a foot+ once a week for the last three or four weeks. If I'm standing in the road, I...
While sitting in traffic on my way home from work last night I got a text that my parents, sister, and niece were going to the mall and out to dinner if I wanted to join them. The mall is pretty much hell on earth for me, but I'll...
Back when I signed up at my local gym I decided to splurge and get a personal trainer for a while. I knew it was going to be expensive, but my main goal was to get myself comfortable with all of the machines so that when I'm on my own...
I've done some rearranging this month. One of my friends told me that he paid off his undergrad loans last month and I became instantly jealous. I decided to look at the breakdown of my loans and realized that what I have left from...
Yup... this pretty much sums up my feelings right now.
Once upon a time my posts were about adventuring around the world... nowadays I get my excitement from curtain shopping. Oh, how the times have changed.For the first month or so back home I had nothing on my windows. Finally my mom and I...
If you're friends with anyone from the Northeast United States, you've probably been inundated with pictures and talk of snow. I'd say I'm sorry for adding to that, but I just love snow too much to not share some...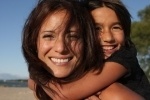 Free advice and quotation service to choose an expat health insurance in Ireland.
>> Click here