Not All Those Who Wander Are Lost
I'm leaving my home of Boston, MA to travel 3000 miles away to get my Master's degree in Dublin.
Latest posts on Not All Those Who Wander Are Lost
If you're friends with anyone from the Northeast United States, you've probably been inundated with pictures and talk of snow. I'd say I'm sorry for adding to that, but I just love snow too much to not share some...
What ever happened to that lull after the Christmas and New Year's rush? Didn't there used to be a stretch of time when nothing happened and everything quieted down for at least a few weeks? I swear that was a thing. We had our...
I just got home from a quick trip down to New York. My friend Inna (a recurring character on the blog as she calls herself) lives down there and since it's been several months since I've seen her, we decided it was time for me to...
So many big things happened this month money-wise. I spent a ton on Christmas shopping, though it's not really reflected here. Just take my word for it. It happened.More importantly, I paid off my Discover card! Prior to my last...
I was so tempted to spend New Year's Eve on my couch with Netflix, but I managed to muster up the energy to go out with friends instead. We headed down to Waltham to a friend's apartment. She's the only one that currently...
I think that 2014 was as close to a complete about-face of a year as I've ever had. I imagine there will be years to come that will make this one look small in comparison, but while reflecting back on the year, I feel like I've...
One of the most important things that has gotten me through this long distance relationship/deployment is by filling as much downtime as possible. I am the type of person that loves nothing more than to spend my weekends lounging on the...
As usual, this has been a wonderful Christmas season. It really is my favorite time of year. The lights, the music, the movies and tv specials, spending time with family, lots of food and general relaxation. Of course there are always...
My father's side of the family is pretty huge. He was one of 8, with each of his siblings marrying and having 2-4 kids each. It's next to impossible to see them all on Christmas itself, so we rotate hosting a family party each...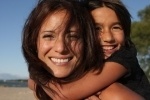 Free advice and quotation service to choose an expat health insurance in Ireland.
>> Click here