A Taswegian in Finland
Latest posts on A Taswegian in Finland
… what a travel student gets up to when they are at school in Finland. Check out Ullis' blog here. This also gives an idea of just a few of the great people that I study and work with :)  
Good to be home once more… ~~~~~~~~~~~~~~~~~ Alternatively I could also say it will be nice to sleep in my own bed again. That will have to wait a few more nights…
If this is your first visit, you are forgiven for not noticing ;) If you are a regular visitor, maybe you might have noticed that things don't quite look the same as last time you were here. Bear with me as I fine tune the page over...
This is what you get for taking pictures in dark restaurants without the flash… Still it says warm candlelight to me…
… to ring in the New Year. … instead a calming sunrise and the amazing ripples of the Southern Cross Railway Station roof in Melbourne
Layers, it is all about layers!
I went for a walk earlier this week… and not just any old walk! I went to visit the Nuuksio National Park, just outside Helsinki. While getting there involved a train ride followed by a bus, it was more than worth it. We walked,...
'Unlock the mind' the challenge says. Type or write for 20 minutes. So far 15 minutes have passed by and this is as far as I've got. I think I need to start the clock again… I know I don't have to post this,...
Are you a Cardigans fan? I am. It's a fitting title for todays post. Although there will be no erasing, there definitely will be some rewinding going on over the next few weeks. Of course once the title popped into my head I had to...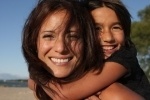 Free advice and quotation service to choose an expat health insurance in Finland.
>> Click here