Chasing Mangos
Adventures of a family of nine living in Costa Rica!
Latest posts on Chasing Mangos
So Eric is completely unfamiliar with this process. He's a very healthy young man, and hasn't had any experience with hospitals. Before we even begin he's questioning everything, you know, cause that's...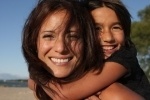 Free advice and quotation service to choose an expat health insurance in Costa Rica.
>> Click here