Terra Incognita
Terra of Calypso Borealis - if you find the Time to seek for them.
Latest posts on Terra Incognita
"Anxiety is the most silently painful experience. It makes no sense and you sit there alone and suffer for a unknown reason. You can't explain it. You can't stop it. It is horrible." - (via hylophobic)
"Above all, keep loving one another earnestly, since love covers a multitude of sins" - 1 Peter 4:8 (via simply-divine-creation)
Aseaofquotes:— John Steinbeck
Delta-breezes:Asheville Food Photography + Styling + Fly Fishing Workshop by Eva Kosmas Flores | Adventures in Cooking by Eva Kosmas Flores on Flickr.
"Marry your best friend. I do not say that lightly. Really, truly find the strongest, happiest friendship in the person you fall in love with. Someone who speaks highly of you. Someone you can laugh with. The kind of laughs that make...
"Not everything is supposed to become something beautiful and long-lasting. Sometimes people come into your life to show you what is right and what is wrong, to show you who you can be, to teach you to love yourself, to make you feel...
"I began to realize how important it was to be an enthusiast in life. If you are interested in something, no matter what it is, go at it full speed ahead. Embrace it with both arms, hug it, love it and above all become passionate...
"One day you'll wake up at 11:30 AM on a Sunday with the love of your life and you'll make some coffee and pancakes and it'll all be alright." - just a friendly reminder to keep going ( via megan-hansenn)
"The greatest gift you can give someone is the space to be his or herself, without the threat of you leaving." - Kai, Lessons in Life #39(via navicular)Oh this hits the heart, hard.(via jackelizabeth)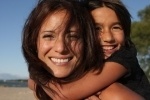 Free advice and quotation service to choose an expat health insurance in China.
>> Click here