Terra Incognita
Terra of Calypso Borealis - if you find the Time to seek for them.
Latest posts on Terra Incognita
"Let nothing enslave you darling. You are the northern wind, filled with aurora's light." - Alfaread (via throughyourfragileheart)
"Even if we're married for 23 years, I still want you to flirt with me." - (via bl-ossomed)
"Wake up early. Drink coffee. Work hard. Be ambitious. Keep your priorities straight, your mind right and your head up. Do well, live well and dress really well. Do what you love, love what you do. It is time to start living."...
Beeslikehoney:by nikkopurnama ift.tt/1CqelbD
"No, you don't get it. I need it to be over. I need it to be over because I can't take this anymore. … I waited. I mean, god, I waited. It's like he is driving a car, okay, and I just want to be in the...
"May the next few months be a period of magnificent transformation." - (via taliotoaheaux)
"…You have such a February face, So full of frost, of storm and cloudiness…" - William Shakespeare, Much Ado About Nothing (via wordsnquotes)
Simply-divine-creation: Evelyn Eslava
Millayvintage: Playing it safe and working from home this blizzardy northeastern day. Stay safe and warm everyone! ❄️ #millayhomescenes source: @millayvintage | instagram.com/millayvintage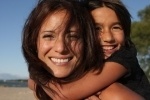 Free advice and quotation service to choose an expat health insurance in China.
>> Click here