Terra Incognita
Terra of Calypso Borealis - if you find the Time to seek for them.
Latest posts on Terra Incognita
Simply-divine-creation: Evelyn Eslava
Millayvintage: Playing it safe and working from home this blizzardy northeastern day. Stay safe and warm everyone! ❄️ #millayhomescenes source: @millayvintage | instagram.com/millayvintage
Graceinchrist: Tara Hurst.
"She was unstoppable. Not because she did not have failures or doubts, but because she continued on despite them." - Beau Taplin (via thatkindofwoman)
"If you're not scared then you're not taking a chance. If you're not taking a chance then what the hell are you doing anyway?" - Ted Mosby, "How I Met Your Mother" (via introspectivepoet)
"When it feels scary to jump, that's exactly when you jump. Otherwise you end up staying the same place your whole life. And that I can't do." - A Most Violent Year, J.C. Chandor (via flyingmind)
"I hope that someday, somebody wants to hold you for twenty minutes straight, and that's all they do. They don't pull away. They don't look at your face. They don't try to kiss you. All they do is wrap you up...
"I knew I matured when I realized every situation doesn't need a reaction. Sometimes you just have to leave people to continue to do the lame shit that they do." - (via g0tta-be-a-good-life)
"Something will grow from all you are going through. And it will be you." - (via thequoteuniverse)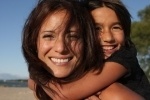 Free advice and quotation service to choose an expat health insurance in China.
>> Click here