Wapi Ndizi Yangu
Musings about Sudan, Kenya and everywhere in between
Latest posts on Wapi Ndizi Yangu
Another portrait created with Adobe Ideas. The app is super simple to use and I keep discovering new tools each time I play with it. The post Nyerded at 6: Adobe Ideas appeared first on Wapi Ndizi yangu!.
Recently I discovered a great tablet/phone application by adobe called "Adobe Ideas". Its a vector drawing tool that allows you to sketch or draw up ideas. I love it. I started playing with it this week. The post Drawing: Adobe...
I was quite intrigued by this man and his jacket. Unfortunately I am shy in public and didn't bother the guy to find out what it was all about. But the drawing was nice. Lovely Nairobi street art.:) The post Nairobi Street Art...
I spent part of an afternoon sitting in an off the road almost in the bush mechanic's workshop. This particular workshop specializes in rally cars. The post Rally Cars Workshop – Textures appeared first on Wapi Ndizi yangu!.
Jon Pen de Ngong, an independant journalist from South Sudan, is currently working on his next book of poems called AssAssNat!ion!. The post AssAssNat!on! appeared first on Wapi Ndizi yangu!.
Over at "Africa is a Country", they have a post about western book covers for African writers: The Dangers of a Single Book Cover: The Acacia Tree Meme and "African literature" The post The Acacia Tree Meme appeared...
Client: BAKE Project: Kenya Blog Awards Brief: Design logo and produce a series of promotional and branded items for the 2014 Kenya Blog Awards. Logo:   Web Banners: Invitation Card:     Winners Badge for website:...
The launch of izvipi.com The post izvipi.com appeared first on Wapi Ndizi yangu!.
Client: Mari's Bakery Project: Logo Design Breif: "I need a logo that shows I sell cakes but can reflect a palace or tiara or something those lines". I just finished this project for Mari's Bakery. It was...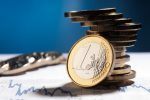 Discover the benefits of expat banking for people living and working abroad.
>> Click here