6000 miles from civilisation...
Latest posts on 6000 miles from civilisation...
…is not to give it. And yesterday, I did promise an end to the short blog posts and a return to something of normality. And then today happened. Today wasn't great. Today was very busy and full of people letting me down left,...
Apologies for the paucity of verbiage on here lately. I've been busy, it's been withering hot, and until today, we had no Internet at home. The latter was fixed today (a Sunday, nogal) by Telkom engineers toiling through the...
Yes. Whatsapp is now available for your desktop (on Chrome, anyway). You can write message on your phone or your PC and everything is all automatically synced across all your devices. Look Mum! I'm doing it now! There are a few...
More from Dry The River, who announced a mini UK tour last night, a couple of months or less too late for me to see any of their performances. To Youtube then, and this video of the boys being flung around a gym by some female judoistas....
The City of Cape Town has released its new "improved", fairer loadshedding schedule, which is applicable from 1st February (until then: click here). Rather than running on 7 day 'days of the week' timetables,...
This is a bit complicated – so much so that I don't really understand exactly what's going on (although we've done zoetropes and Finonacci sprials on the blog before). All I know is that it's all to do with...
…52 little weeks. On 20th January last year, South Africa woke up to read what our Sports Minister had said about the national football team's defeat the previous evening: "The mediocrity we saw yesterday is disgraceful....
It's open letter time again… 2015 is election year in the UK and it's going to be awfully tight. The politicians, lawd bless 'em, will stop at nothing to get an extra few votes in the bag. However, with retrospect,...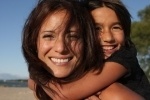 Free advice and quotation service to choose an expat health insurance in South Africa.
>> Click here