6000 miles from civilisation...
Latest posts on 6000 miles from civilisation...
A week too late for the Grand National, here's the wonderful Irish Jockey sketch from ITV's The Sketch Show: I must say that I'd forgotten all about The Sketch Show – I never really even gave it much attention...
We live in a beautiful world. Yes we do. Yes we do. And I happen to live in one of the more beautiful bits. Here's Table Mountain showing off in NatGeo's pic of the day. That's Table Mountain in front of you in Brendon...
In the modern, connected world, there's simply too much information out there for each of us to take in and process individually. Fortunately, there are some people who refuse to take things at face value, and thus take on the task...
I've always had a bit of a soft spot of the International Space Station. As it happens, I have a bit of soft spot for my Hyundai as well, but that's not important right now. What is important is that you watch this amazing...
It's not quite like that airport in Gibraltar (?) where they shut down the road because it's halfway down the runway, but… When they landed these little Short 360s (or anything else on this runway) at Ronaldsway Airport...
You've asked, I've asked. Everyone has asked: Just where do perytons come from? Well, now Petroff et al. are able to tell you. But first – some background: "Perytons" are millisecond-duration...
The new album from The Prodigy – The Day Is My Enemy – is out, and it's unapologetically bleepy, shouty, loud and beautiful. Already at number 1 in the UK, it seems that Keith et al. have been sorely...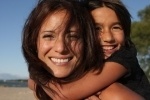 Free advice and quotation service to choose an expat health insurance in South Africa.
>> Click here