6000 miles from civilisation...
Latest posts on 6000 miles from civilisation...
Parents donated fillings and bread and the high school students at the kids' school made sandwiches for the firefighters today. The packaged sandwiches were then labeled with 'Thank You' stickers made by the younger...
RAIN: It's raining in Cape Town. And while all the helicopter buckets in the world (which obviously aren't in Cape Town anyway) are great, the clouds can do a much better job on the ongoing fire. Still, it's just rain....
There are a lot of people helping out the VWS right now, and a lot of it is being publicised on social media. Fair play, I say. You deserve credit for your efforts and in the commercial world, publicity is your credit. I noted that the...
It's a hot day in Cape Town. This happens fairly regularly around this time of year, this being Cape Town and it being summer. Today was meant to get to 38 or 39ºC, depending on whom you chose to believe. But when we hung a...
In this tweet about the Muizenberg Fire: Step by step Heart to heart Left, right, left We all fall down… Like Stone Tortoise. t.co/QPC9gg7QfC — 6000 (@6000) March 3, 2015 This 1988 song about drug addiction: Amazingly, TIL that...
After the last 24 hours, with seemingly the whole of the Cape peninsular ablaze, the amazing work of the Volunteer Wildfire Services (VWS) has been highlighted once again. They've now been out fighting the huge fires for well over 24...
More beagle news? Sort of – but this is actually Beagle news, with a capital B. And that's because it relates to the ship that Charles Darwin did his stuff on. Proper nouns FTW. It's now been 180 years since...
A quick QP after a long, boozy afternoon. I wish I'd taken my camera along to catch this amazing light in Newlands Forest. But I didn't, so this will just have to do.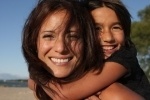 Free advice and quotation service to choose an expat health insurance in South Africa.
>> Click here