6000 miles from civilisation...
Latest posts on 6000 miles from civilisation...
Back to my Ellan Vannin, with its green hills by the sea. If you go to The Ticket Hall restaurant in the Douglas railway station in the Isle of Man and you ask for breakfast, you get it served like this: I'm guessing that as a...
I wrote about those three German warships off the coast of Struisbaai earlier this week. I jokingly suggested that if they were going to try and invade South Africa, I'd (probably briefly) attempt to see them off using the joint...
Told you. One more brand new album. One more world tour. a-ha's comeback album will be called 'Cast In Steel' #aha30 — a-ha.com (@aha_com) March 25, 2015 It's out on 4th September this year. *begins trembling...
I'm not saying that it's necessarily anything to worry about. (UPDATE: Or is there?) I'm just saying that they're there. The Hessen, The Berlin and The Karlsruhe are probably just hanging around out there about...
One for my readers beyond the Lentil Curtain. It's the Dandy Warhols from 2000 and this song has a story to it: The song was written by Courtney Taylor-Taylor after seeing a woman pull up in her car to the traffic lights outside...
We all know what great work homeopaths do, and now they are doing some more great work in Gambia, under the welcoming gaze of Gambian President Yahya Jammeh. He's the guy that discovered the cure for HIV in 2007, which...
The solar eclipse passed over a cloudy UK yesterday, annoying many would-be observers and photographers. When it passed over Umeå in Sweden, however, things were a bit different – giving us stuff like this: I'm not sure...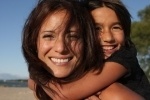 Free advice and quotation service to choose an expat health insurance in South Africa.
>> Click here